Two Interzum Awards 2021 
for Arpa Industriale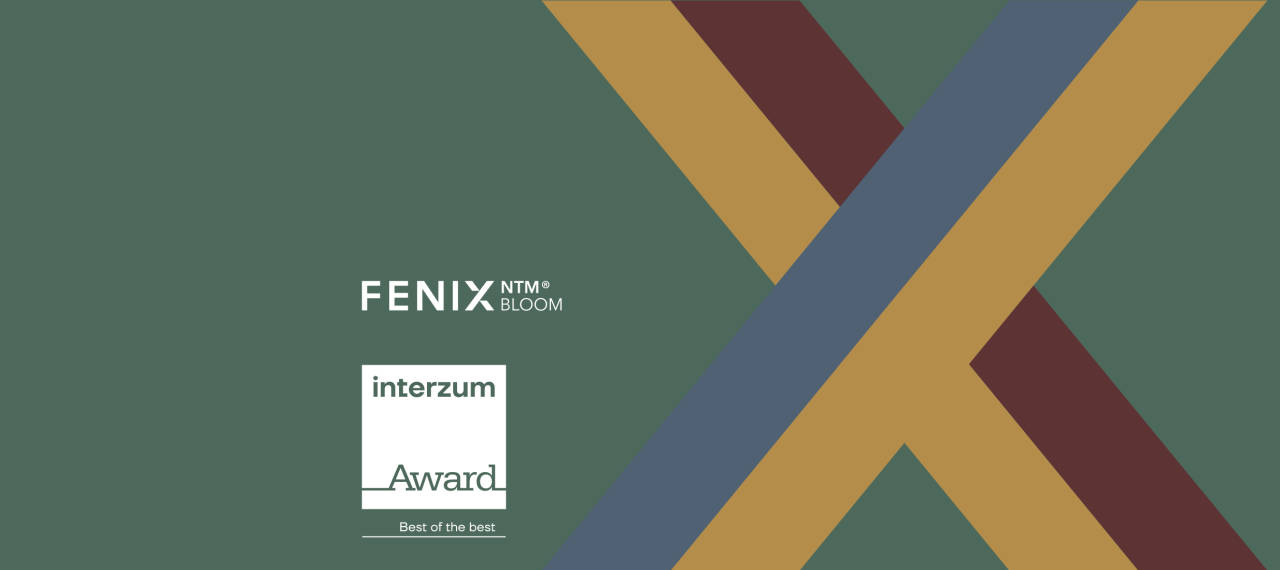 Two Interzum Awards 2021 
for Arpa Industriale
Bloom technology for Arpa HPL and FENIX NTM won as "Best of the Best" at the Interzum Award: Intelligent Material and Design 2021 in the materials and surfaces category. Also, the new VIS technology was recognized the "High Product Quality" achievement.
Bloom is the lignin-based technology created by the company's R&D department to increase the use of natural raw materials in the core of Arpa HPL and FENIX NTM. Arpa's products are made up of paper and thermosetting resins based on phenol. With Bloom, lignin technology is introduced to significantly reduce the amount of phenol included in the resin by 50%.
Lignin, the second-most abundant natural polymer in the world after cellulose, is defined as the glue that holds wood fibres together. Normally used by the pulp industry to produce energy, its use in the formulation of thermosetting resins is a significant innovation.
The Interzum Award is the second recognition the Bloom technology has received after winning the Materialpreis 2020. 
Also recognized with "High Product Quality" Interzum Award is the VIS technology for Arpa high-quality surfaces. This engineered surfaced has an increased wear resistance thanks to the use of mineral components. Because it also includes organic components, the tactile experience of the textures is also enhanced. VIS is offered with 20 exclusive decors and distinctive finishes.
This is Arpa Industriale's six and seventh Interzum Award. In 2011, the Naturalia collection won the "Best of the Best" award while FENIX NTM® received the "Best of the Best" honour in 2015. In 2017, HPL Losa finish was awarded the "High Product Quality," while in 2019 the "High Product Quality" was given to FENIX NTA and "Kér" finish for Arpa high-quality surfaces.
"Best of the Best" award is given every two years to "outstanding design achievements" that set new standards for form and function in their industry. "Only innovations that feature ground-breaking design receive this top prize in the Interzum Award," said the organizers.
The winning products will be presented digitally on the show floor of Interzum @home 2021, in which Arpa Industriale is showcasing its newest innovations. The award ceremony will take place online on May 4.