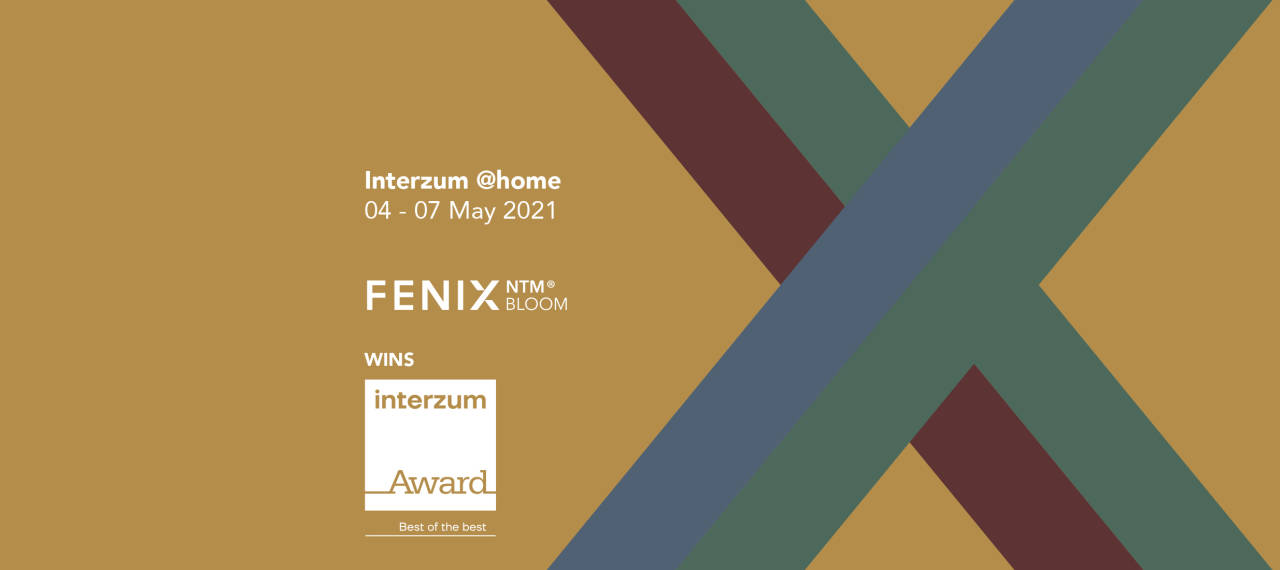 Arpa Industriale will participate at Interzum @home, where it will digitally showcase newest developments for the two souls of the company: FENIX innovative materials for interior design and Arpa high-quality surfaces.
Arpa will present the Interzum Award "Best of the Best" winner Bloom core technology for FENIX NTM® and Arpa HPL. This lignin-based technology has been introduced to significantly reduce the amount of phenol included in the thermosetting resin by 50%.
FENIX NTM Bloom is available in four colours, specifically developed to be offered with this technology. Arpa HPL Bloom is offered for a selection of 36 plain colour in three distinctive different finishes (Erre, Lucida, and Kér).
Interzum @home will be the stage where the new FENIX Integrated Solutions Washbasin collection will be unveiled.
Interzum Award winner VIS, Arpa's engineered surface with mineral components that significantly increase wear resistance, will also be on display.
Visit us at Interzum @home or click here to know more.