Four projects show how FENIX 
coexists with natural and artificial light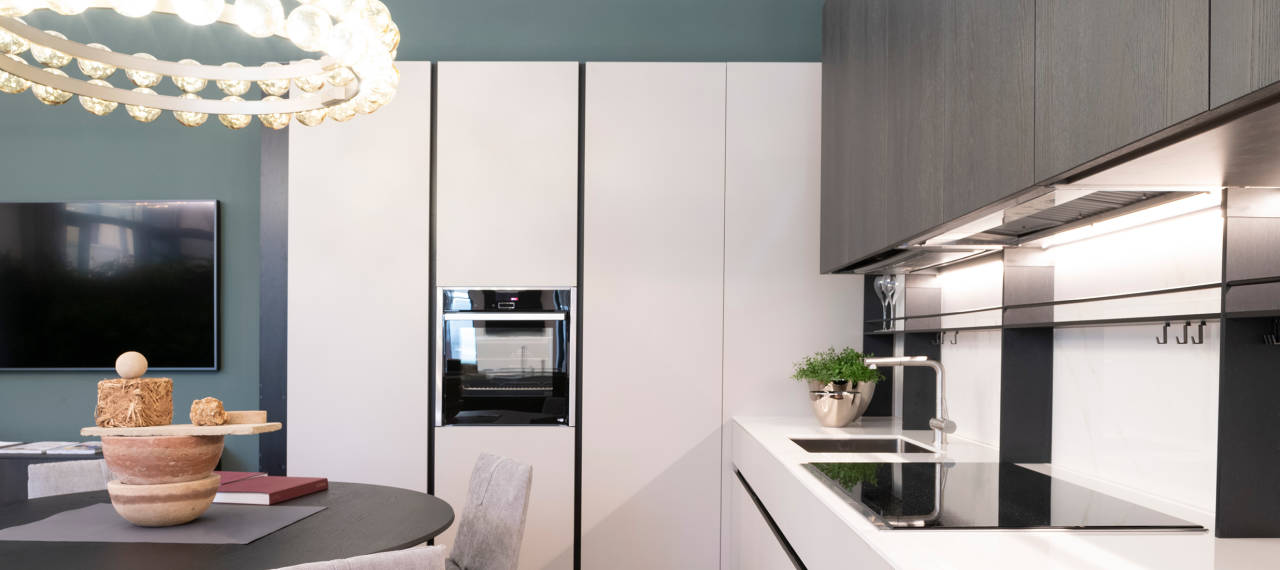 Four projects show how FENIX 
coexists with natural and artificial light 
Among the distinctive properties that characterise FENIX® innovative materials – including soft-touch and anti-fingerprint – the low light reflectivity is the first we experience. With just a glance, we immediately perceive the extremely matt aspect of the surface. And this defining feature gives the materials a unique visual comfort and allows beautiful interactions with different kinds of light.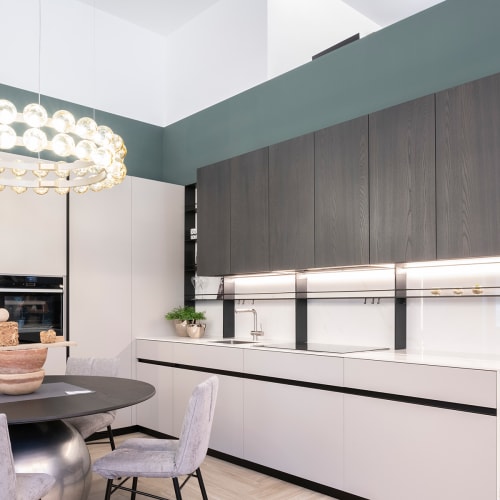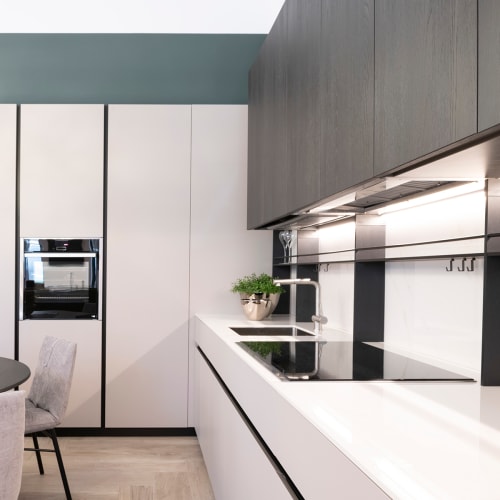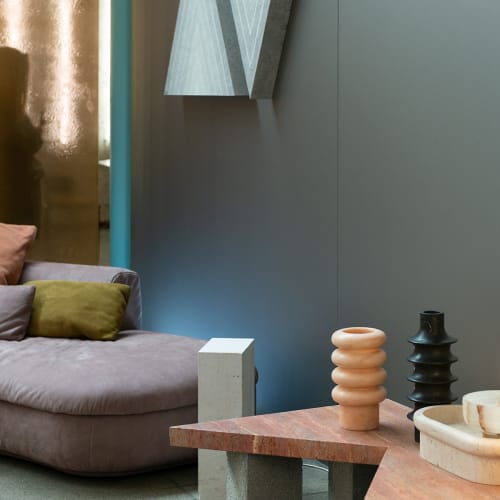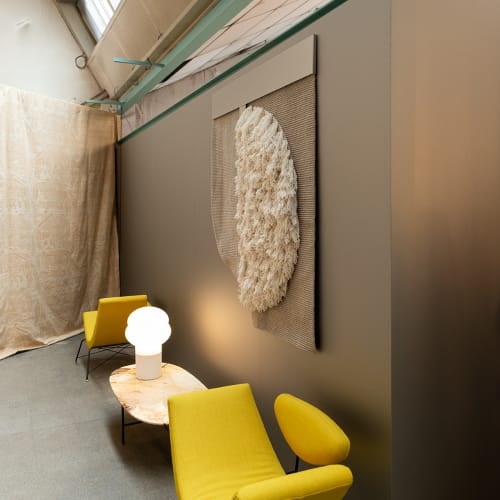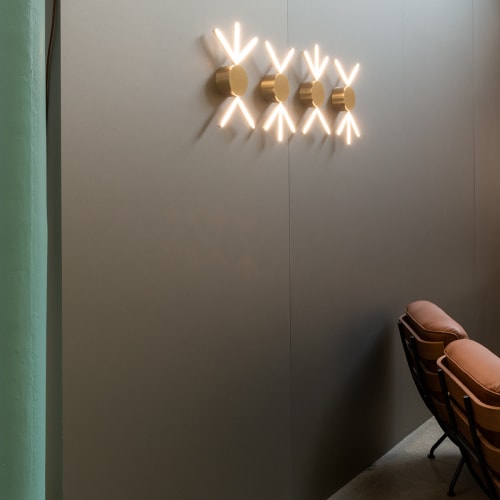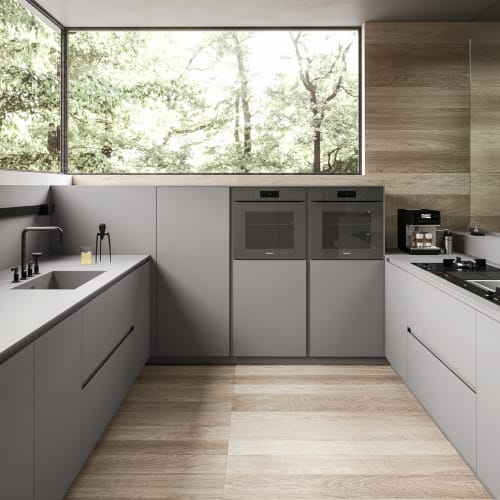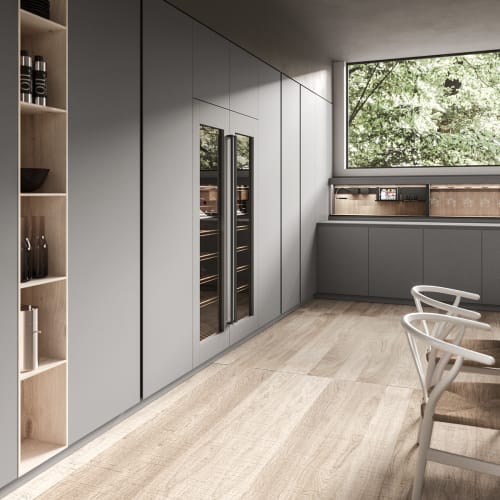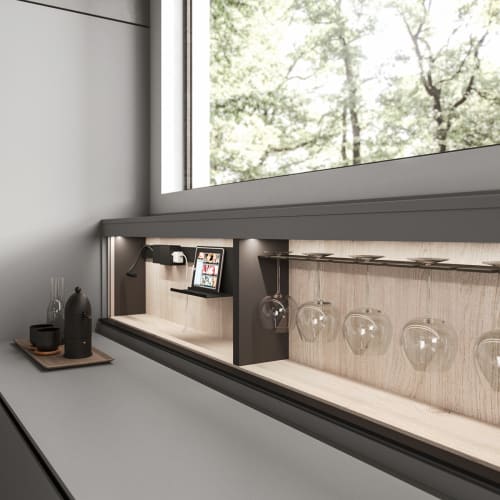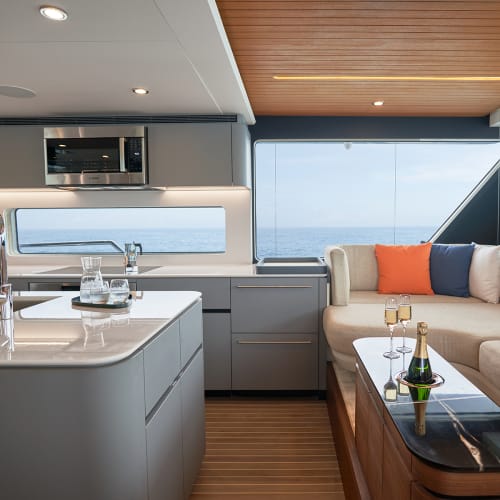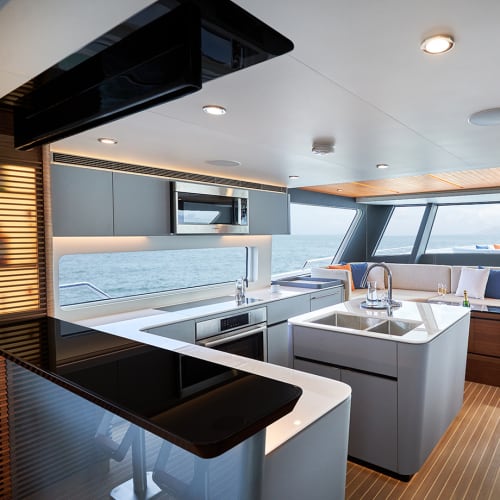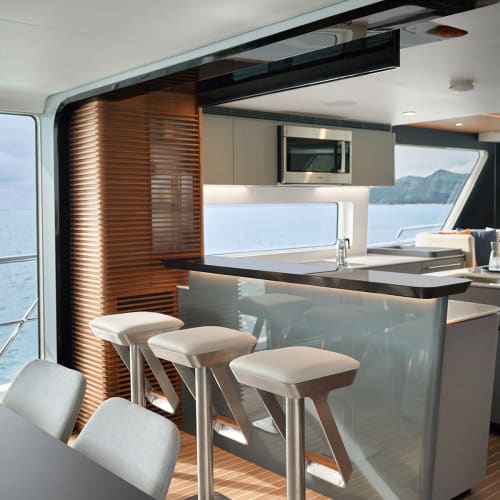 Dibiesse, an Italian manufacturer and designer of kitchen furniture presents a showroom kitchen that displays how the cabinets in FENIX white tone nicely matches with the room's warm light. In contrast with other dark wood cabinet doors and a black round table, the softness of FENIX NTM Bianco Kos is emphasized by the lighting of an eye-catching circular chandelier. "Inside our Milanese flagship store, we wanted to provide the sense of hospitality, the light and the warmth of an ideal home. We've chosen FENIX materials thanks to high performance and low light reflectivity to create balance within the environment," said Gianni Gardenal, Dibiesse sales manager.
Installation by Studio Pepe
FENIX and artificial lighting form an inspiring interplay of matt and brightness within the installation designed by Studiopepe, Milanese architectural and creative agency. Within a selection of colourful furnishing elements with extravagant geometries and ethnic styled complements, the rooms are divided by FENIX NTA Acciaio Hamilton. This tone belongs to the brand's empowered metal surface range which combines metallic and extremely matt look. A FENIX choice that embellishes exhibition design by creatively matching with both cold and warm lamps.
A charming project by Italian kitchen manufacturer Arrital shows daylight and FENIX beautifully involved in a complementary combination. The chromatic deepness of FENIX NTM Grigio Antrim is embraced by the sunlight, creating a comfort looking balance within the kitchen. Enhanced here by a natural luminous atmosphere, FENIX extremely matt surfaces outline their timeless aesthetics and visual pleasure. 
The American and internationally famous designer Jozeph Forakis describes the interdependent relationship between daylight and FENIX within the interiors created for CL Yachts. "My intention was not to make a luxury villa design and transfer it on a boat. I wanted a luminous space that constantly reminds you that you are floating on a vessel surrounded by nature. Natural light plays a crucial role in this, as well as FENIX's opacity that doesn't disturb the gaze and lets you appreciate the whole environment around."
Surfaces with a view at Interzum 2023 Explore the beauty and innovation of Arpa and FENIX