"Surfaces with a view" at Interzum 2023 
Explore the beauty and innovation 
of Arpa and FENIX®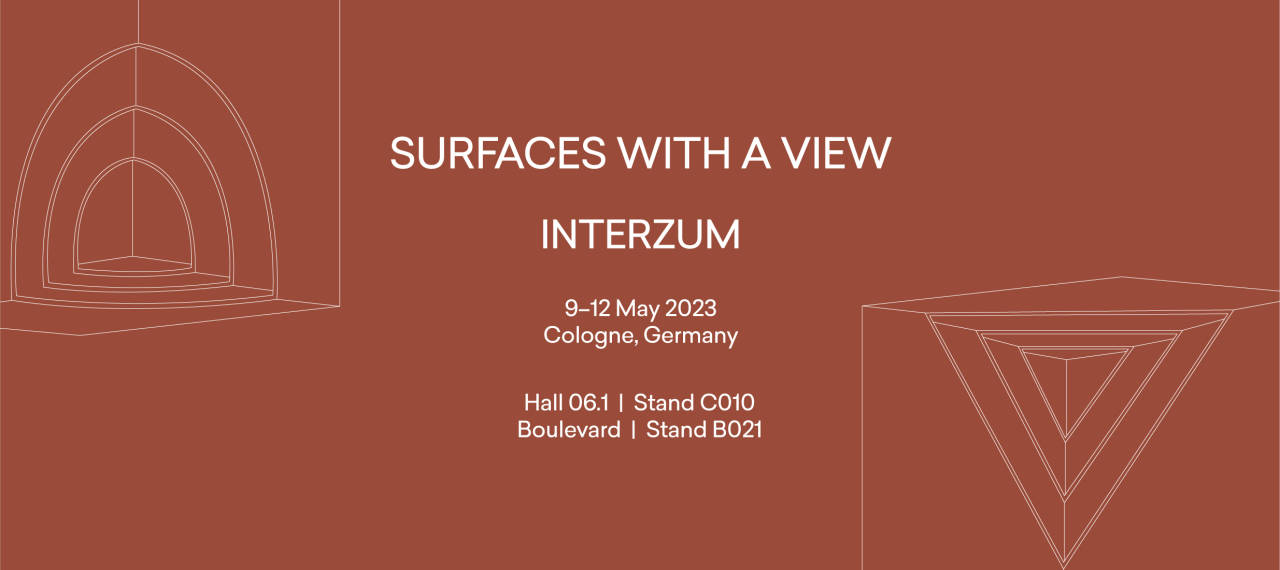 "Surfaces with a view" at Interzum 2023 
Explore the beauty and innovation 
of Arpa and FENIX®
From May 9 to 12, Interzum Cologne presented the installation designed by Zanellato/Bortotto and Musa, taking you into the world of Arpa and FENIX®. "Surfaces with a view" was an immersive pathway through the materials' core value, a dialogue that reveals beauty, functionality and sustainability of high quality surfaces and innovative materials.
From the new Tuet deep surface to the unprecedented Colour Matching Core offering. From Bloom technology, significantly increasing the amount of natural raw materials in the core's resins, to the organic components of VIS technology. From FENIX new colours to X-KIN®, adaptable surface for interior walls, and its new limited edition Rosso Jaipur Brina. 
Photos: Thorsten Arendt Photography
Arpa High Quality Surfaces' and FENIX's novelties were presented together with their well-known ranges in several dedicated rooms. A journey into the "heart" of the matter that explored an extensive variety of décors, colours and haptic sensations, where the attention to innovation allows multiple types of applications, both vertical and horizontal.
A second stand was dedicated to sustainability, essential part of the company's strategy, as proven by the undertaken steps towards carbon neutrality.
To know more about this surface journey, you can download the leaflet discovering unique and durable design solutions.
Two different uses of FENIX matched with X-KIN