BLOOM technology for FENIX NTM® and Arpa HPL 
selected for ADI Design Index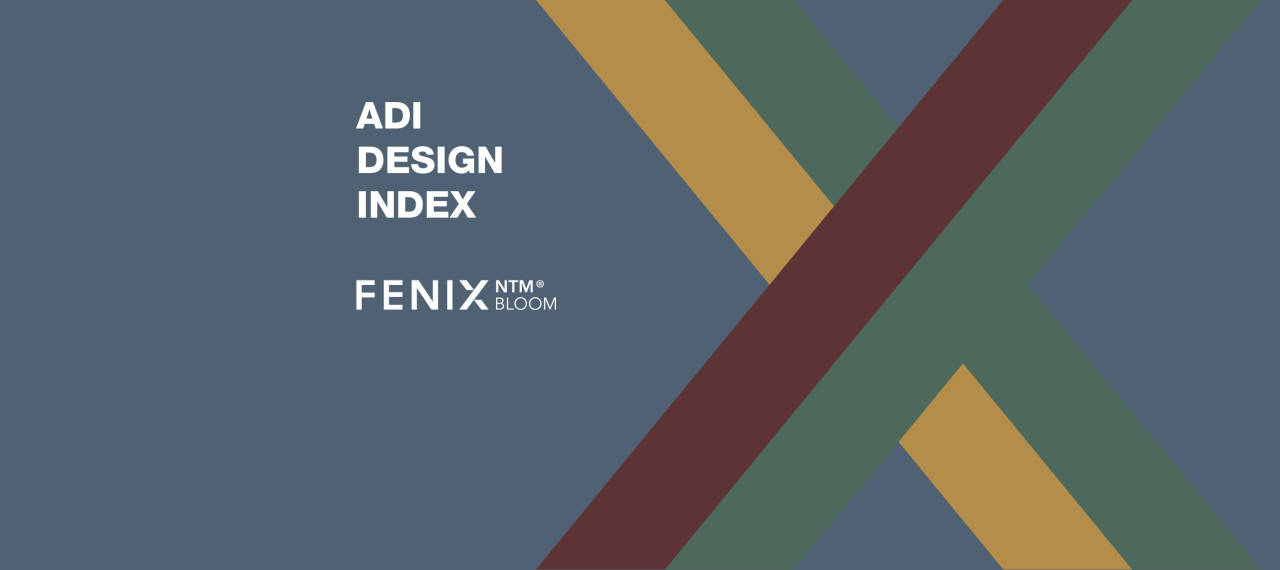 BLOOM technology for FENIX NTM® and Arpa HPL 
selected for ADI Design Index
Bloom technology for FENIX NTM and Arpa HPL has been included in the ADI Design Index 2020, a volume that includes the best Italian designs created and produced in 2019. By being selected, this innovation is a precandidate for the Compasso d'Oro Award 2022.
Bloom is the lignin-based technology created by the company's R&D department to increase the use of natural raw materials in the core of Arpa HPL and FENIX NTM. Arpa's products are made up of paper and thermosetting resins based on phenol. With Bloom, lignin technology is introduced to significantly reduce the amount of phenol included in the resin by 50%.
Lignin, the second-most abundant natural polymer in the world after cellulose, is defined as the glue that holds wood fibres together. Normally used by the pulp industry to produce energy, its use in the formulation of thermosetting resins is a significant innovation.
The Bloom technology allows to maintain the quality and well-known features of FENIX NTM® and Arpa High Pressure Laminates (HPL), while supporting our clients in realising their sustainability challenges. It means that Bloom provides a higher value to our clients' projects and products with no implications in terms of quality and performance.
The ADI Design Index is the third recognition the Bloom technology has received after winning the Materialpreis 2020 and the Interzum Award 2021 "Best of the Best." 
The ADI Design Index selection is done yearly by the ADI Permanent Design Observatory, which is made of over one hundred experts from all around Italy.   It is a point of reference for design quality from furniture to vehicles, from machine tools to communication and without forgetting social design.
The products included in the ADI Design Index are showcased at an exhibition open to the public at ADI Design Museum in Milan from June 3rd until 20th. The exhibition will later be moved to Rome, where it will be hosted at the Acquario Romano from June 29th until July 2nd.
Two Interzum Awards 2021 for Arpa Industriale