TECEVELVET by Konstantin Grcic
TECEVELVET by Konstantin Grcic
An element of design so simple and "subconscious" that its quality is immediately perceived. TECEvelvet is the unexpectedly matt toilet flush made in FENIX and created by award-winner designer Konstantin Grcic.
Every day, in homes, offices and public spaces, people experience furnishing elements unconsciously: although they are always there and repeatedly used, they barely take notice of them. The toilet flush is among these. With TECEvelvet, instead, this simple button does not go unobserved. Or rather, it is precisely the aesthetic discreteness and smooth haptics characterising the object that make it a pleasing surprise.

The German designer Konstantin Grcic worked with TECE, global manufacturer of high-end sanitary products and installation systems, to reinterpret the toilet flush plate. By joining two buttons in one single form, he created a rectangular, intuitive geometry that gives shape to an unexpected spot of visual and tactile beauty thanks to the highly innovative structure of FENIX.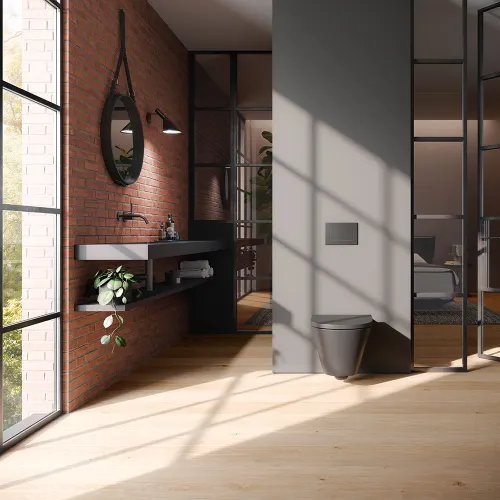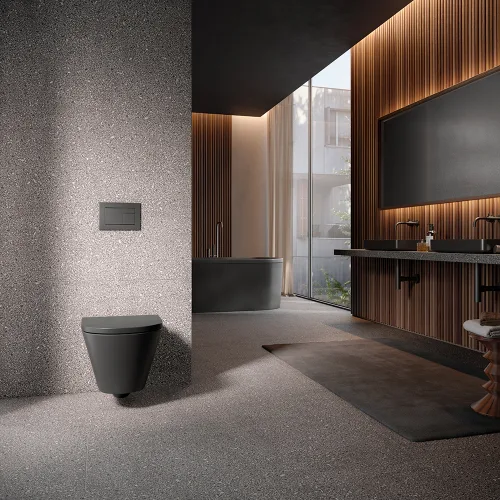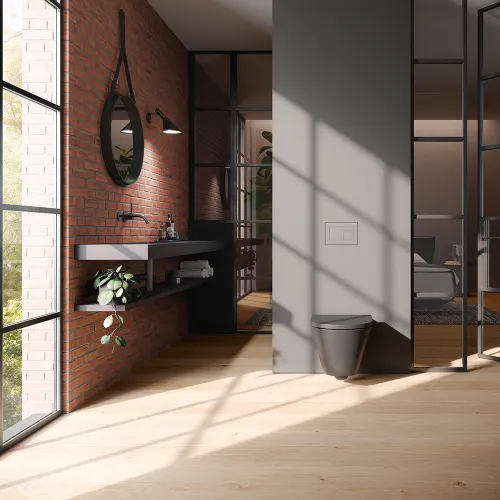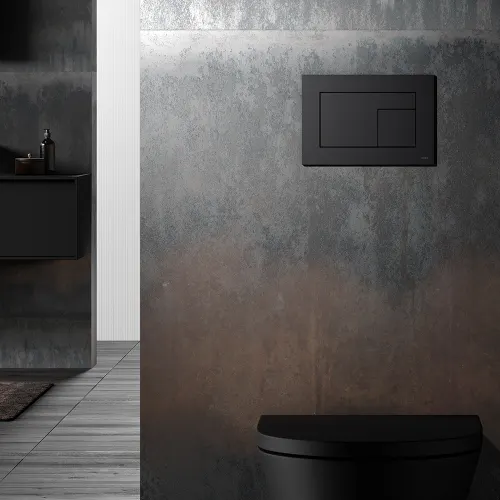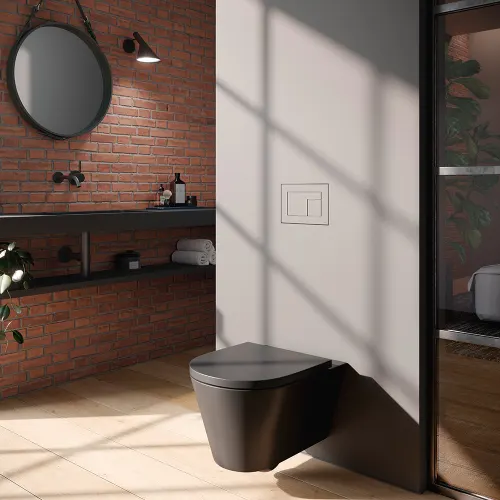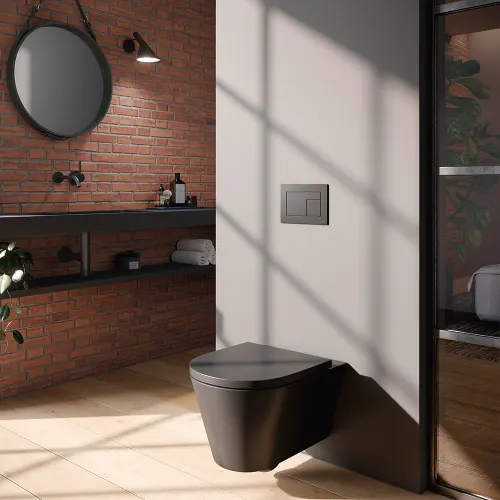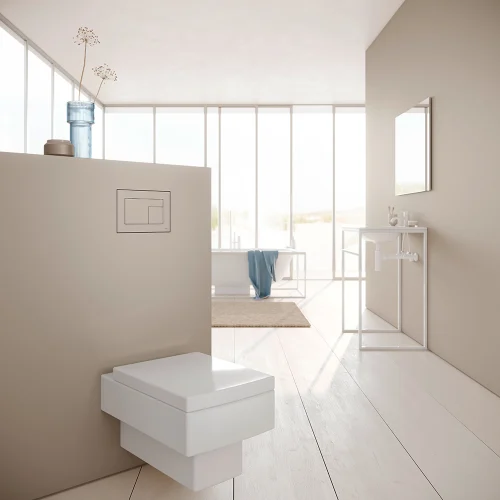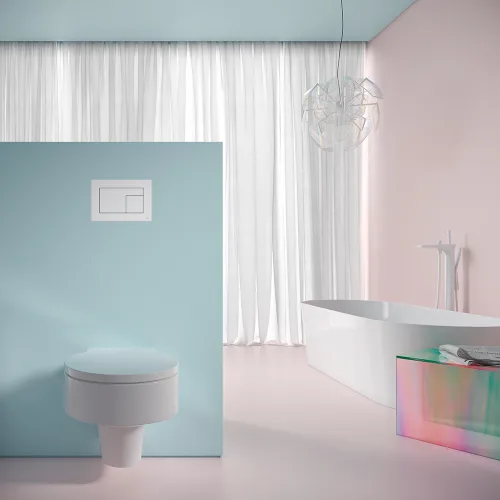 "I have always been attracted by this material, using it for years for tables and kitchen tops thanks to its high performance and quality. This time I decided to bring FENIX to the bathroom, being aware of its hygienic proprieties that are essential in a toilet space, whether it is private or public," Grcic says. "But most of all, it is the incredible opacity that makes TECEvelvet unique".
Usually, reflective materials like stainless steel are chosen to produce toilet flushes because cleanliness is typically associated with high-gloss surfaces. "I wanted to create a completely different sensation, so I combined hygienic and anti-fingerprint proprieties with the sensual appeal of matt application," explains the designer.

Offered in a range of six FENIX colours, TECEvelvet elegantly fits the most diverse bathroom designs embracing the true sense of minimalism. A design creation which does not disturb the unconscious but gives a sense of pleasure. "The fact that the object is so subconscious is the strength of this project. You don't have to think about it, you simply use it and immediately capture its absolute quality".
KONSTANTIN GRCIC 
Trained as a cabinet maker and graduated in design from the Royal College of Art in London, the multi-award-winning industrial designer Konstantin Grcic has been leading his studio in Berlin since 1991. 
He collaborates with major design manufacturers, high fashion houses, museums and biennales worldwide. 
In 2009 Grcic was appointed as Royal Designer for Industry by the Royal Society for the Encouragement of Arts, Manufactures and Commerce (RSA / UK) and since 2020 he holds a professorship at the Hamburg University of Fine Arts. 
SOFT COLLECTION by FBS Profilati