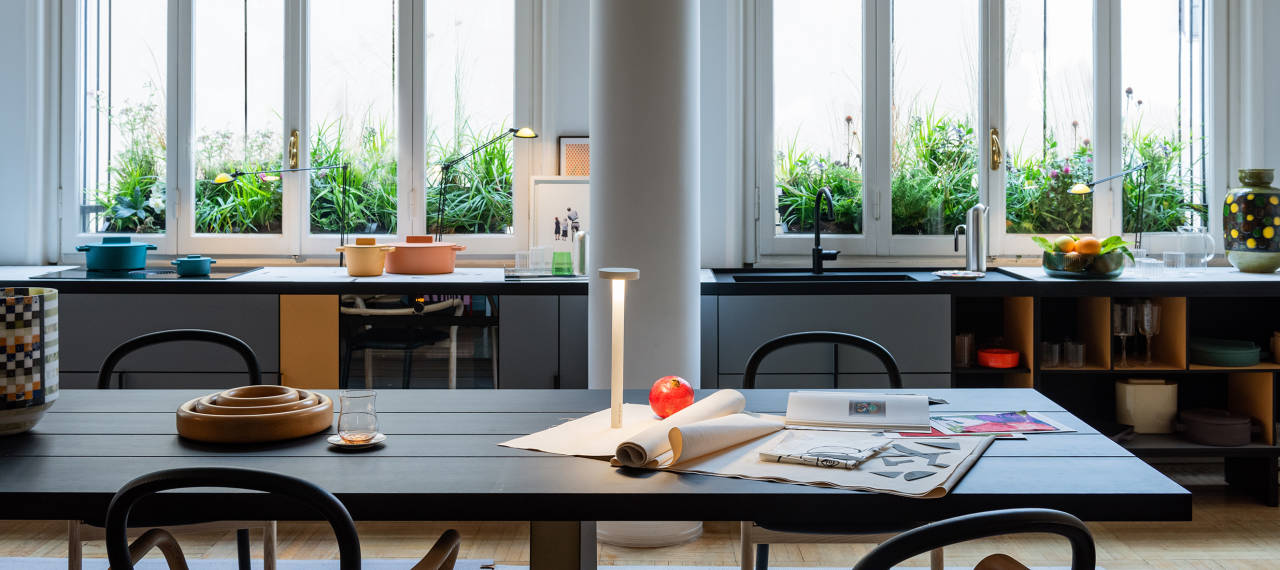 Core innovation for FENIX® innovative materials and Arpa high-quality surfaces 
Innovation and sustainability are Arpa Industriale's drivers in the creation of valuable and durable materials for interior design. True to its values, the Italian-based company developed Bloom, a core technology for FENIX NTM® innovative materials and Arpa high-quality surfaces. 
Arpa Industriale's products are made of paper and thermosetting resins based on phenol. With Bloom, lignin technology has been introduced to significantly reduce the amount of phenol included in the core's resin by 50%. Lignin, the world's second most abundant natural polymer in the world after cellulose, is defined as the glue that holds wood fibres together. Normally used by the pulp industry to produce energy, its use in thermosetting resins is innovative. 
FENIX NTM innovative materials for interior design are known for its features: extremely matt, soft touch and anti-fingerprint. Thermal healing of superficial micro-scratches is also possible. Bloom technology increases their bio-based composition while maintaining FENIX's signature properties.  
FENIX NTM Bloom is available in 0.7mm thickness with a black core. For 2023, its chromatic selection has been enriched with the introduction of six brand-new colours which enhance the innovative materials visual uniqueness and international appeal.  
Following, the FENIX colours available with Bloom technology.