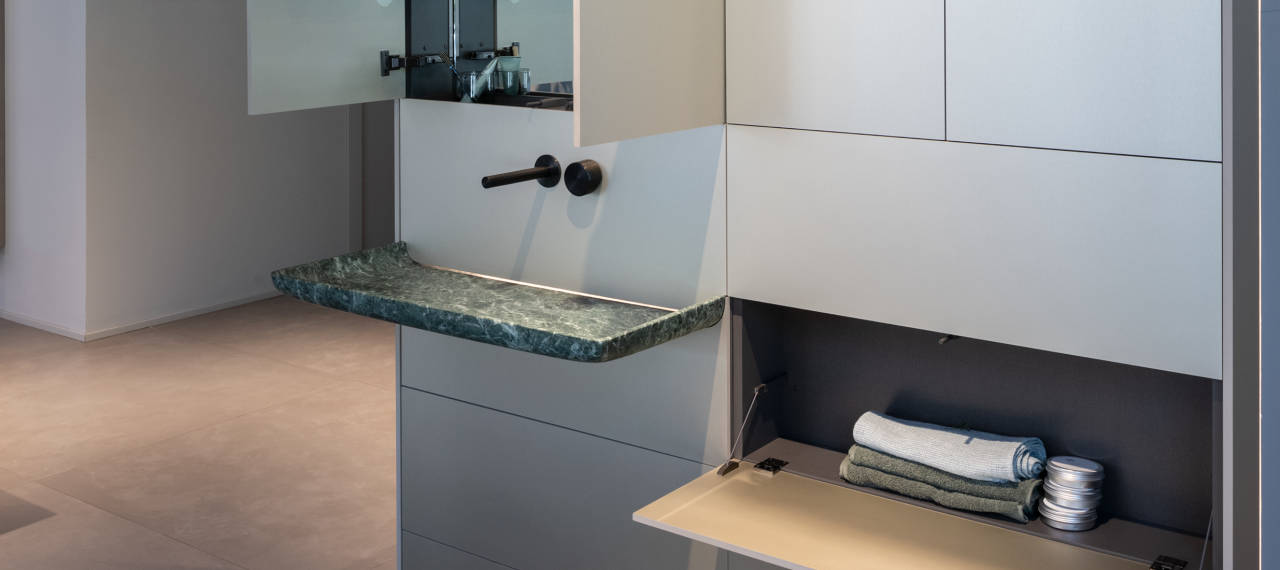 It's definitely time to immerse ourselves into the free-minded spirit and natural colours of summer. Here you can explore different FENIX bathroom projects, enhanced by the use of extremely matt tones recalling the beauty of seaside and worldwide locations. 
A reinvigorating and relaxing bathroom 
With its particular tinge of turquoise, FENIX NTM Azzurro Naxos reflects the uplifting atmosphere typical of Greek islands. This fresh, light tone reinvigorates the design, while providing a deep sense of relaxation thanks to the distinctive opacity of FENIX materials. The bathroom wears the dual energy of summer sea which can convey both vitality and calm. 
Design of charm with Moroccan vibes 
Accompanied by the copper and golden accents of taps, handles and lamps, the low light reflectivity of FENIX NTM Blu Fes creates a charming and exotic contrast within a bathroom design. This classic FENIX colour selection reminds the characteristic blue of the Moroccan city, that here gives fantastic ideas for a seaside home project. 
Living the comfort of white 
Another Greek Island has inspired FENIX's white par excellence. Here, used for a bathroom's top and front doors, FENIX NTM Bianco Kos makes the ambience luminous maintaining the visual comfort of a silent nuance. The choice of this colour, inspired by the pure white of Greek home architectures, beautifully emphasises the natural essence of wood borders. 
The soft glow of a golden bathroom
The golden hour feels like a true magic moment in summer days. Evoking that peaceful radiance, a bathroom designed with FENIX NTA Oro Cortez gives a natural, soft glow throughout the space. Combined with wood ribbed doors and a green marble basin, the extremely matt golden tone resembles the atmosphere of a sunset by the beach.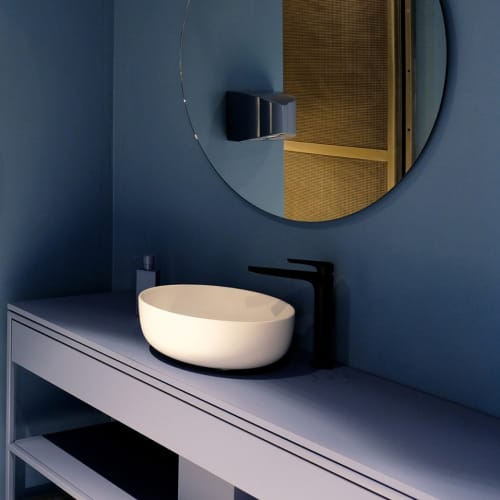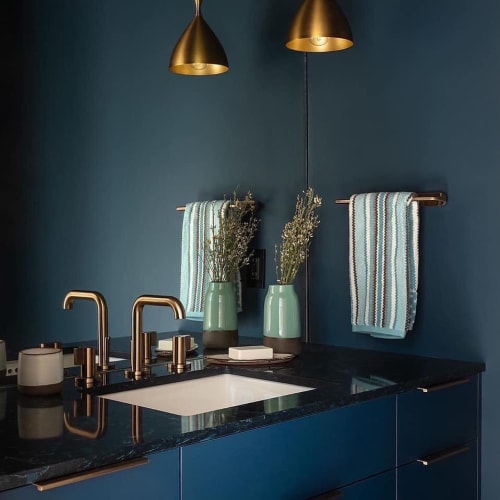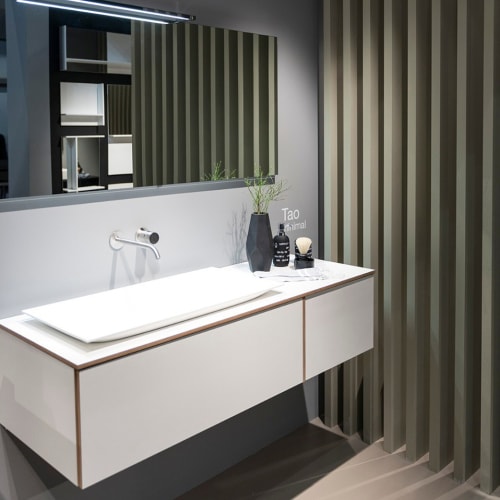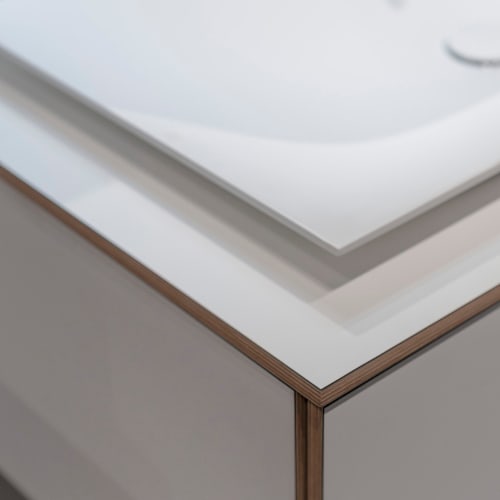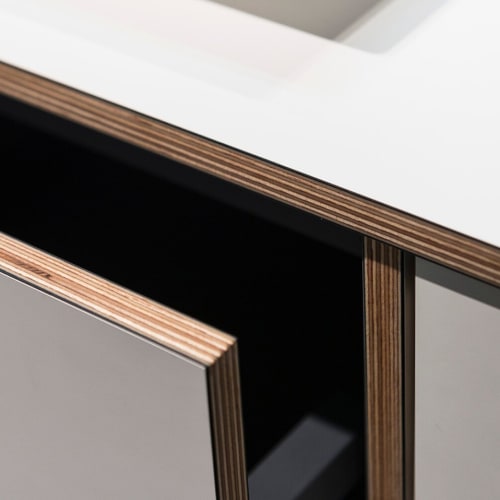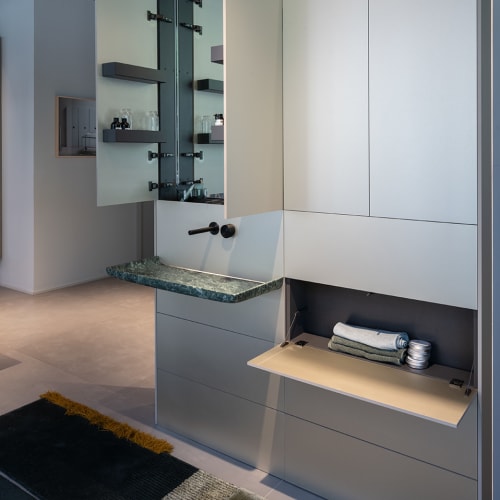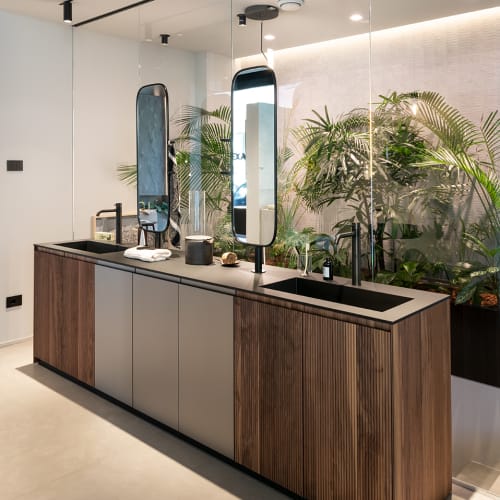 3 reasons to choose FENIX matt doors