FENIX®, Formica® laminate and Homapal® at EuroShop 2023 with "Surfaces with a view"
FENIX®, Formica® laminate and Homapal® at EuroShop 2023 with "Surfaces with a view"
From February 26 to March 02 in Düsseldorf, Germany, the exhibition space "Surfaces with a view" will reveal the strong synergies among companies and brands of Broadview Holding, a leading global group in surface materials.
For the first time at EuroShop, FENIX®, Formica® laminate and Homapal®, together with other Group's brands, will show the harmonious and innovative dialogue between their different materials through retail spaces and more.
The exhibition project is signed by Zanellato/Bortotto studio jointly with Musa, the Group's creative hub for marketing and communication. The project inaugurates a year-long collaboration with the Italian studio that will characterise the brands' exhibition and events for 2023.
Following, the different installation spaces of "Surfaces with a view."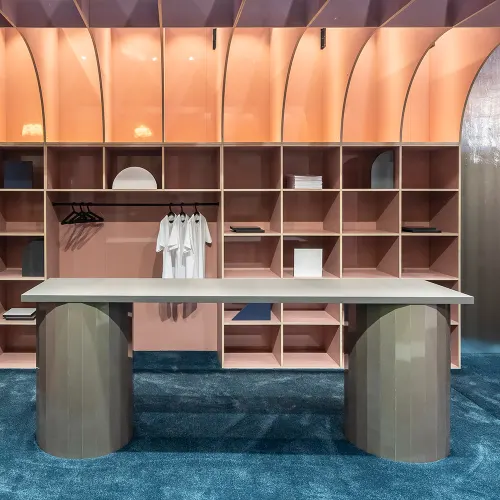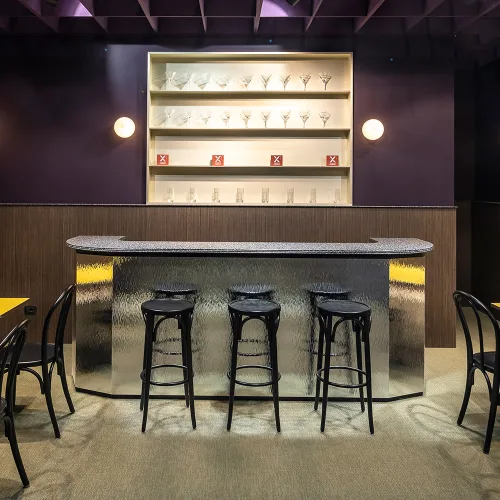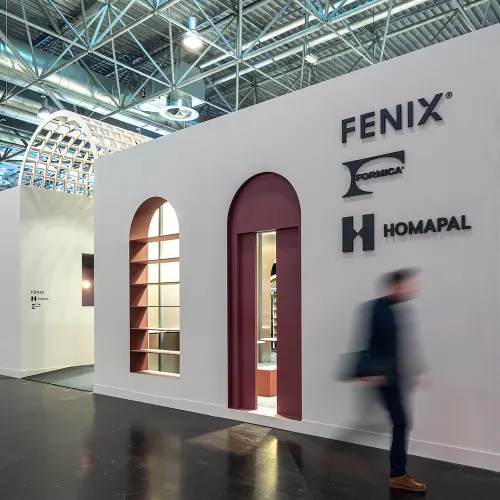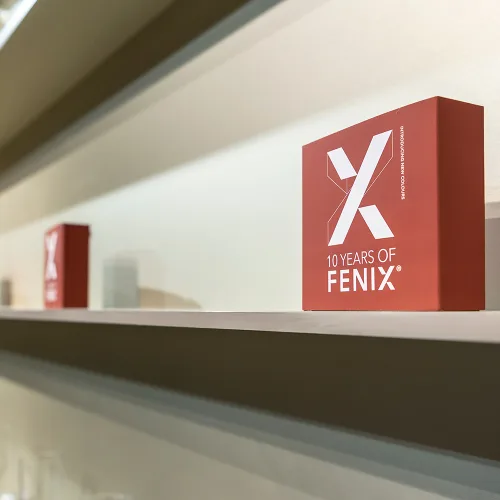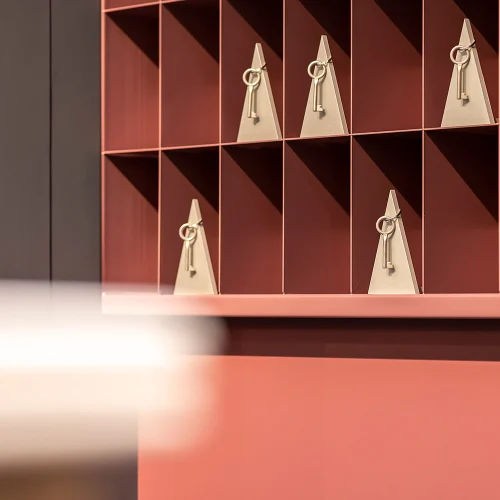 Located in Hall 13/A04, the commercial gallery reveals four separate yet interconnected areas: the FENIX Restaurant, the Formica Shop, the Homapal Hotel and the Surfaces Theatre. Each one of the first three spaces is dedicated to a retail application, featuring the naming brand in dialogue with its two co-protagonists as well as with other materials from the Group. In the last one, the Theatre, all surfaces come together to offer an immersive experience.
Among counters and stools, squared tables and benches, an Art-Nouveau atmosphere is brought into the contemporary look of "the FENIX restaurant". By entering the timeless chromatic palette, visitors will feel embraced by the surfaces visually and tactilely, also experiencing the surprise of complementary bright elements. The design is strongly marked by FENIX® innovative materials for interior design featuring Arpa high quality surfaces and Getacore® solid surfaces.
Soft natural tones characterise "the Homapal Hotel". Here, circular coffee tables around a central shelf counter and an arched bookcase create a cosy environment. Inspired by Wes Anderson cinematics' atmosphere and colour pleasing effect, this hospitality space gives a sense of comfort and well-being. The interior architecture is masterfully created with Homapal® finest metallic surfaces, complemented by accents made of Arpa surfaces, Getacore® and X-KIN® innovative wall coverings for interior design.
Joie de vivre and vibrant energy are "the Formica Shop"'s key features. The functional design mixes fluted column sections, giving shape to elegant pedestals and counter, and a shelf product display which extends over the ceiling as a pergola. A playful palette of pink, green and silver nuances invites visitors in this lively retail space. Formica® laminate' defining character is complemented with Arpa, Getacore® and X-KIN®.
The elements of nature turn into elements of scenography within the Surfaces Theatre. Gathering on stage intense tones of sea and ground, sand and vegetation, a composition of multiple geometries, linear and sinuous, gives life to an immersive mise-en-scene, where visitors will experience a further interaction among the selected surface materials of the Group: FENIX®, Formica® laminate, Homapal®, Arpa.