Arpa, FENIX®, Getacore® and Homapal® 
together at SICAM 2021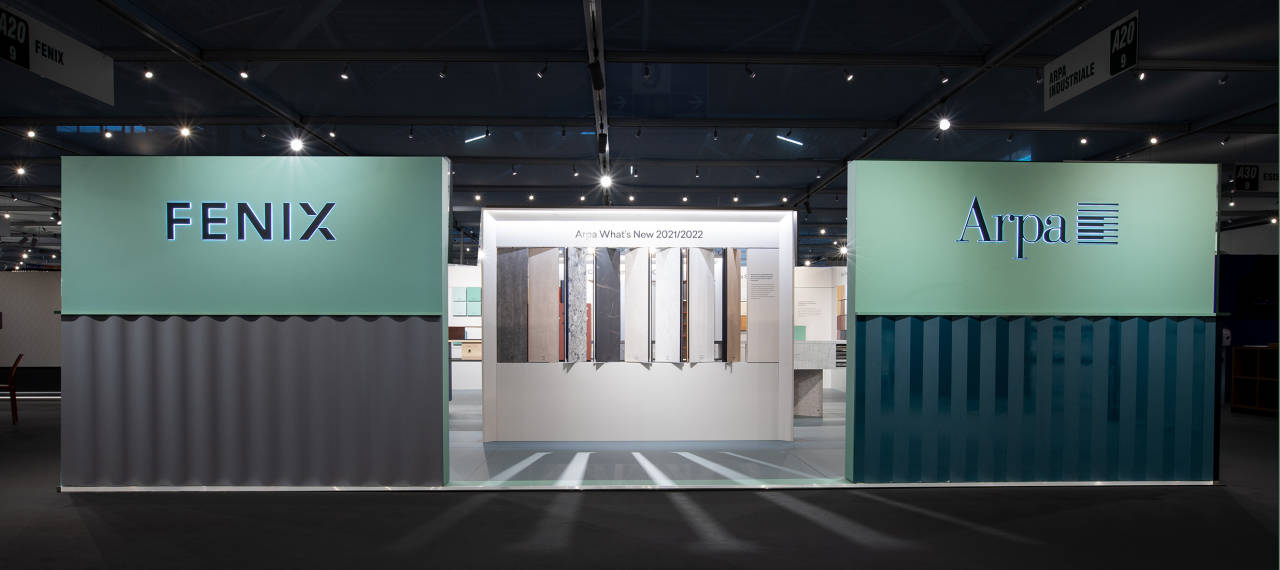 Arpa, FENIX®, Getacore® and Homapal® 
together at SICAM 2021
Arpa Industriale will present Arpa high-quality surfaces newest collections and FENIX® system innovations in two captivating and interactive spaces at SICAM 2021, which will take place in Pordenone from October 12th to 15th.
The exhibition will be the stage where the new VIS collection is unveiled. VIS is an engineered surface with mineral components that significantly increase wear resistance and organic components that enhance the tactile experience of the texture. Additionally, Bloom, the lignin-based technology to increase the use of natural raw materials in the core of Arpa surfaces and FENIX, is showcased with the introduction of new Arpa colours.
In the Arpa | FENIX stand (A20, Hall 9), visitors can experience Arpa's Premium Collection, which offers a rich and curated Made-in-Italy selection of high-quality surfaces; the Stock Collection, which has fast delivery programme; the Colour Matching Core Collection, which gives freedom to create furniture and design elements with the same colour throughout; and What's New 2021-2022, which presents new decors combined with distinctive finishes.
For the first time, an additional space will be dedicated to FENIX Scenario, as a pop-up area of the FENIX  showroom opened last year in Milan. In this stand (B17, Hall 9), FENIX innovative materials for interior design are presented in combination with other materials from the brands of the group of companies that Arpa Industriale is a part of. The FENIX silent colour palette is shown next to Getacore®, which provides a wide, flexible and versatile offer in the world of solid surfaces; and Homapal®, a brand of excellence in the creation of metal surfaces and which is known for for its long tradition, technical expertise and the richness of its product offering.
Two new products that enhance the FENIX system will be showcased: the FENIX Integrated Solutions washbasin collection; and X-KIN, a flexible surface design for wall coverings.
Bloom and VIS technologies win two Iconic Awards 2021