The classy atmosphere of a European hotel at home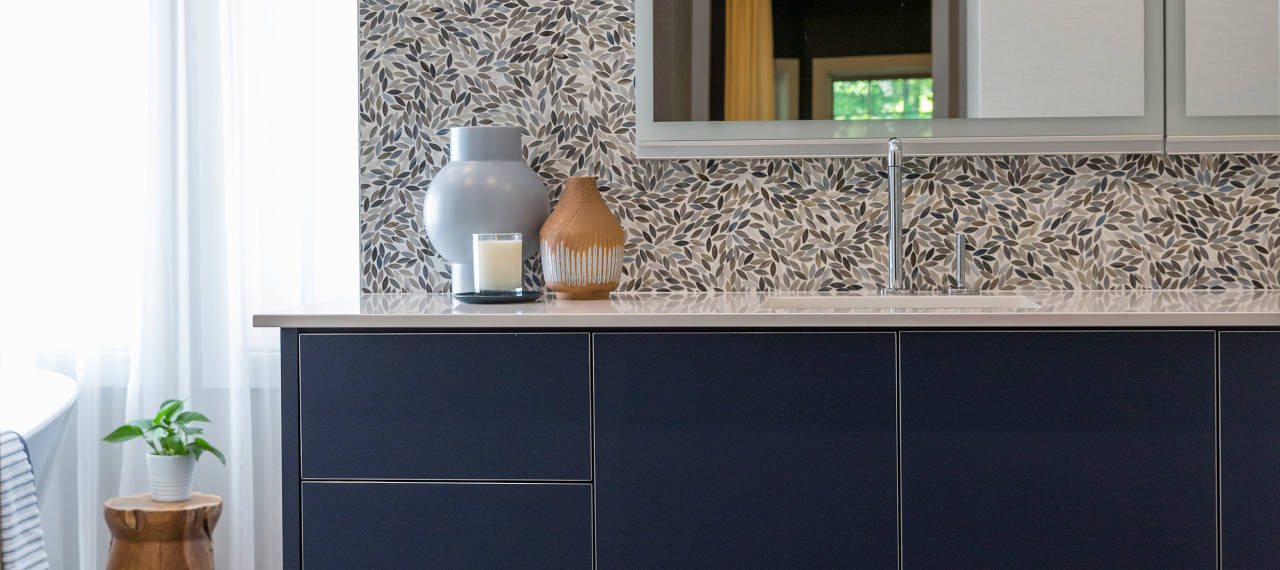 The classy atmosphere of a European hotel at home
Luxury, style and simplicity came to mind when clients asked Evolo Design to recreate a modern hotel experience in their home in Montgomery, OH, United States. For the master bathroom redesign, the design team found that luxurious style with FENIX NTM® in Blu Fes, which was used for the cabinets.
"The floating vanity was an absolute focal point of this European-inspired master bathroom," said designer Emily Skinner. "Utilizing the stunning Blu Fes hue, FENIX allowed us to achieve a bold yet minimalist aesthetic – and it paired beautifully with the other luxury finishes in the space."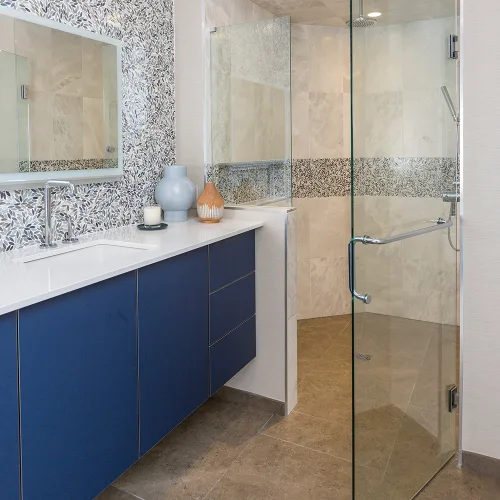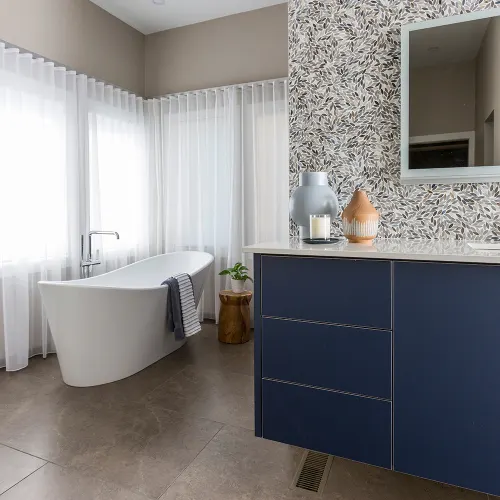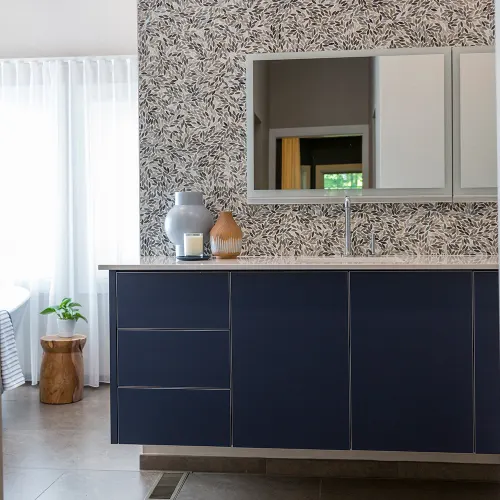 "When considering a slab cabinet door that is free of hardware, the very first obstacle becomes the appearance of fingerprints, especially in a high traffic area such as a master bathroom," Skinner said. "FENIX was an obvious and easy choice, offering a beautifully satin surface and an array of on-trend colours."
The custom cabinetry was built by Apex Cabinetry and was finished with custom contrasting aluminium edge banding to complete the look.
"I was delighted by the tactile experience of the FENIX material," Skinner said. "It is not only beautiful aesthetically, but is engaging to the touch with its surprisingly soft surface. The finished product absolutely exceeds both client and designer expectations, bringing a high-design feel and experience."
Evolo Design
Based in Cincinnatti, OH, Evolo Design is an American interior design firm that believes its role is not to impose vision or 'push product' but rather to work alongside its clients to compose custom spaces individualized to their personal style. Its designers use a flexible design model that adapts to fit each client's specific needs and allows them to deliver quality, high-end results, from pristine master bath remodels to whole-home transformations.