CL YACHTS BY JOZEPH FORAKIS
CL YACHTS BY JOZEPH FORAKIS
Daylight and FENIX are the key materials that made the CL Yachts CLX96 by Jozeph Forakis Design a fantastic puzzle of equilibrium and science-fact.
The American designer Jozeph Forakis first met CL Yachts – the Hong Kong-based motor yacht builder launched in 2018, with expertise the use of carbon-fibre – having recently won the international competition for an innovative luxury aircraft design. His studio, jozeph forakis design, created a series of high-tech video cameras which allow passengers to contemplate a virtual skylight over the plane's ceiling. Four years later he brought the technology from the sky to the sea, applying this immersive experience to the new CL Yachts' flagship.
Award-winning CLX96 is one of the projects that the designer made in collaboration with the ship manufacturer. Like with the other two CL Yachts he has designed, Forakis chose FENIX – this time in Grigio Antrim for the kitchen surfaces and in Nero Ingo for the dining table within the galley – due to two main reasons. First, because of the material's thermal healing of superficial micro-scratches, its cleanability and anti-fingerprint properties; and second, because of the ability of FENIX to create a sense of safety while beautifully dialoguing with natural light.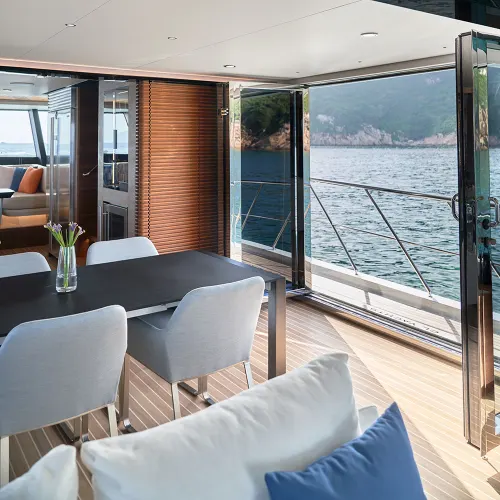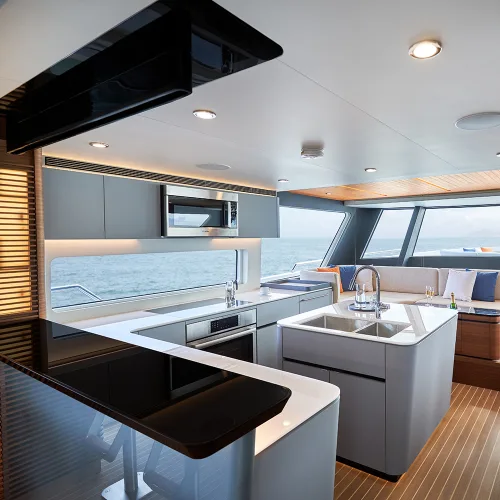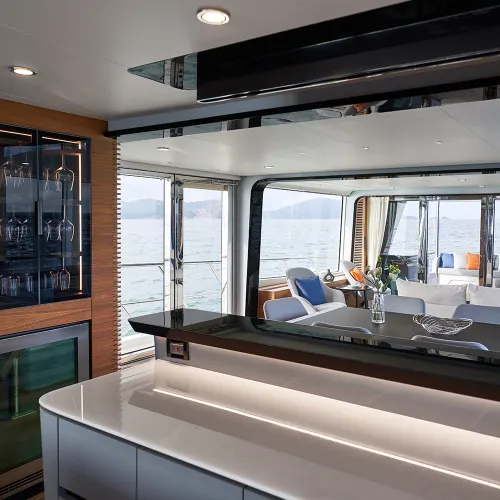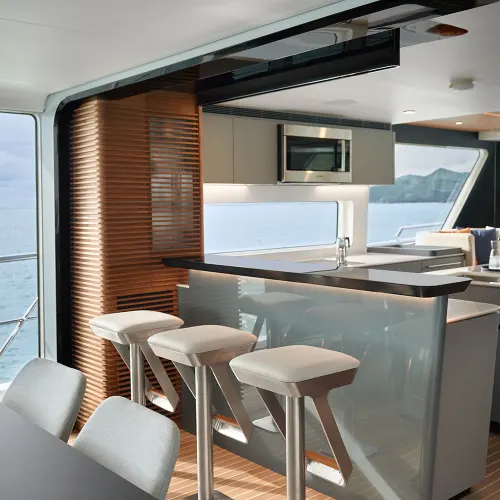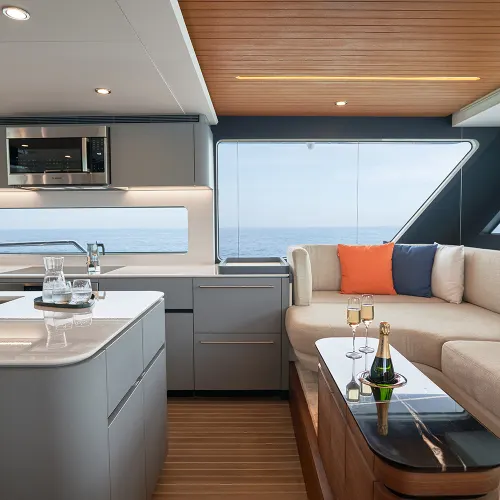 "Yacht interior design is a matter of equilibrium, a matter of accommodation. You need to respect the highly strict requirements of this close floating space and, at the same time, give a sense of freedom, openness, and stability which makes people feel relaxed and safe. I chose FENIX since I wanted to reach this balance by creating a 'controlled flow'," Forakis says. "The possibility of curving the material around elements, like in the kitchen island, and having a seamless design," he points out, "make space sinuous and flexible, favouring the traffic flow and maintaining confidence over the structure's solidity thanks to the material strength."
For Forakis, the key materials of the project are the daylight and FENIX. "My intention was not to make a luxury villa design and transfer it on a boat. I wanted a luminous space that constantly reminds you that you are floating on a vessel surrounded by nature. It's not science-fiction but science-fact. Natural light plays a crucial role in this, as well as FENIX's opacity that doesn't disturb the gaze and lets you appreciate the whole environment around."
In the ship owner's room, his proprietary technology projecting the sky's image upon the bed, passing from daylight to starlight view, intensifies the experience of being totally embraced by the outdoor atmosphere.
"An old saying affirms that when you are sailing, the boat gets a foot smaller every day. So my task is to prevent such shrinking by designing a space where you can feel comfortable and in contact with nature, and to enjoy moments of solitude even with other passengers on board. Aware that in these limited interiors every little choice will affect the whole, you need to be inventive, yet extremely precise. It's like a 3D puzzle."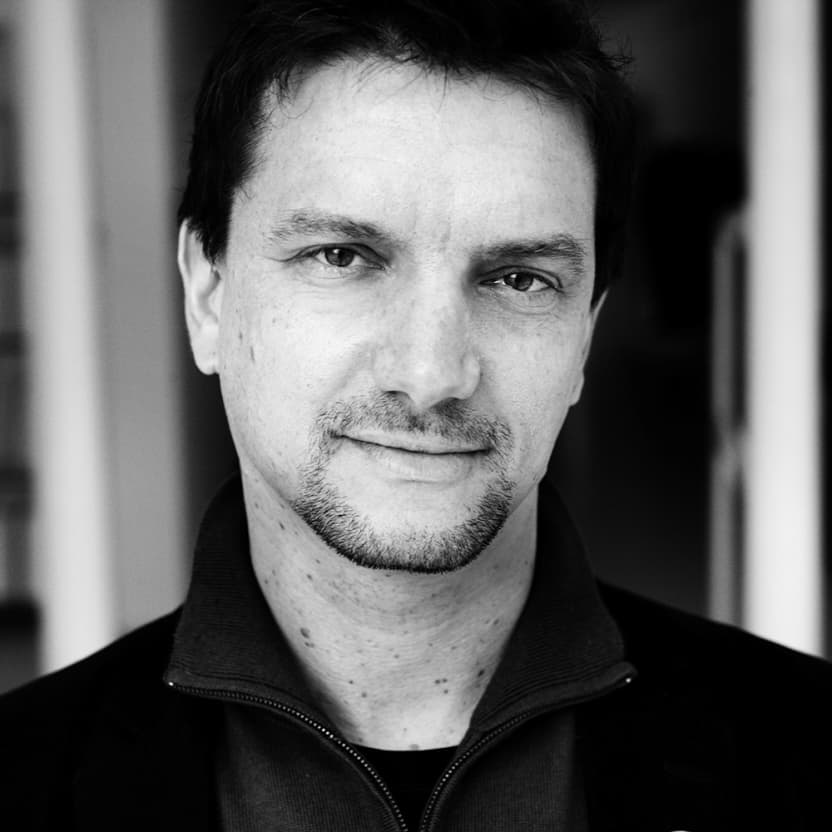 JOZEPH FORAKIS
Jozeph Forakis, founder of the eponymous studio, has created products which got the spotlight of international design scene over the last two decades. By developing a cross-sector production, from yachts, lighting to high-tech and biomedical design, Forakis has given life to iconic pieces, which made him receive different awards and exhibit at major museums and galleries like MoMA. Thanks also to a background on theatre and set design, his broad artistic vision brings him to always search for innovative materials, turning technological functionality into refined aesthetic accomplishments. 
JUVENTUS HEADQUARTERS AND BRANCHES by LEM Agenzia Architettura