50 metres of grey by Sivak&Partners
50 metres of grey by Sivak&Partners
The complicated shape of the building prevented us from using many sharp corners in the flat. That forced us to use hidden niches and cabinets. For instance, the grey square above the couch is both a work of art and a built-in cabinet behind the wall.
Every window in the flat is sea-facing, filling the interior with colour in every season. As such, the client does not have to worry about the interior being made up of grey and white planes and spaces. We also used a big orange cabinet and a blue sofa to mark out the two ends of the flat.
We did not want to include any additional colours and textures, so the kitchen - with its matte-surfaced doors made from FENIX NTM - played an important role in providing a high level of tactile versatility without stealing the limelight.
We asked Dmytro Sivak some more questions about the project.
How was the idea/project conceived?
The total floor space of the flat was about 50m2, so we had to make use of every corner, every wall, every line to create an overall expressive look. That's why the design is inclined towards minimalism, using only plain shapes and textures.
Which materials did you choose/use? What combination of different materials did you decide to use for this project?
I used grey as it did not contrast with the concrete, forming a visually unified and homogenous image.
What kinds of manufacturing processes were needed? (i.e. CNC cutting/drawing, edging, etc.)
Chipboard press-lamination, PU edge banding, CNC cutting corner-joint marching
Which features of FENIX did you consider to be most interesting for this project?
The supermatte, soft-touch surface of FENIX NTM with extremely low light reflectiveness which we used for the kitchen doors was a harmonious pairing for the rough concrete interior.
As a designer, which feature of FENIX excites you the most?
The ability to use FENIX NTM for kitchen doors as well as for kitchen worktops and wall panels.
FENIX for "50 metres of grey"
Kitchen doors and worktop: FENIX NTM® Grigio Londra. Bianco Kos for cabinets, and Blu Fes for bathroom.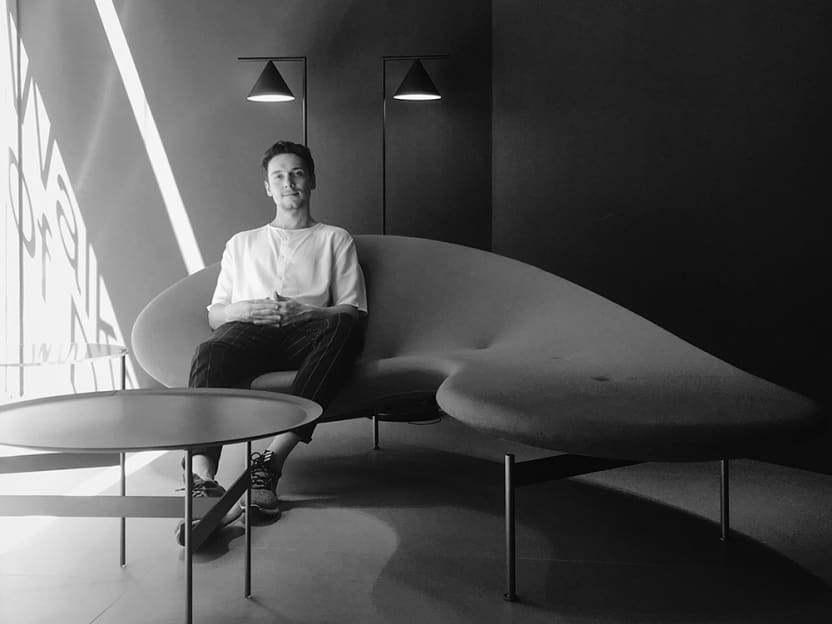 Dmytro Sivak
Graduated from Odessa State Academy of Civil Engineering and Architecture in 2010 in Ukraine. In 2014, he founded his own company, Sivak&Partners. Today, it works on different projects worldwide with its design studio located in Kiev. 
MUSME by Corde Architetti Associati